WHO POLICES THE POLICE?
CRIMINAL DEFENSE ATTORNEYS DO!
If you have been arrested or are under investigation for a criminal offense in Texas or elsewhere in the United States, it is crucial that you make an effort to obtain an experienced and knowledgeable criminal defense attorney to assist you. When searching for a criminal defense attorney, you should evaluate their reputation, background and experience.
Here at the Law Office of Scott M. Ellison, we are committed to providing quality representation to our clients. Our team of attorneys, led by Scott M. Ellison, will work tirelessly to achieve the best possible outcome for your case. Mr. Ellison is an experienced attorney who understands criminal law and can defend you through the toughest cases in both Federal and State Courts. He has handled criminal cases in approximately 25 states around the country and in counties all over Texas. We understand how stressful it is to be accused of a crime, and we are committed to working with our clients and their families to keep them informed throughout the process.
Our attorneys also post bail bonds in many cases. These bonds can be posted to facilitate the release of a person from jail while saving the client the additional cost of a bail bondsman. We have a 24-hour answering service for emergency situations.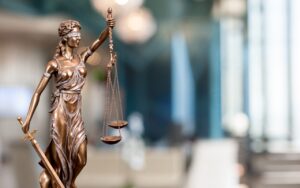 Call our office at (361) 887-7600
for a free consultation.
Sí, se habla Español!
We are located at 410 Peoples Street, in downtown Corpus Christi
Office hours are Monday – Friday, 8:00 am – 5:00 pm
(closed noon to 1pm daily)
Please call for an appointment: (361) 887-7600